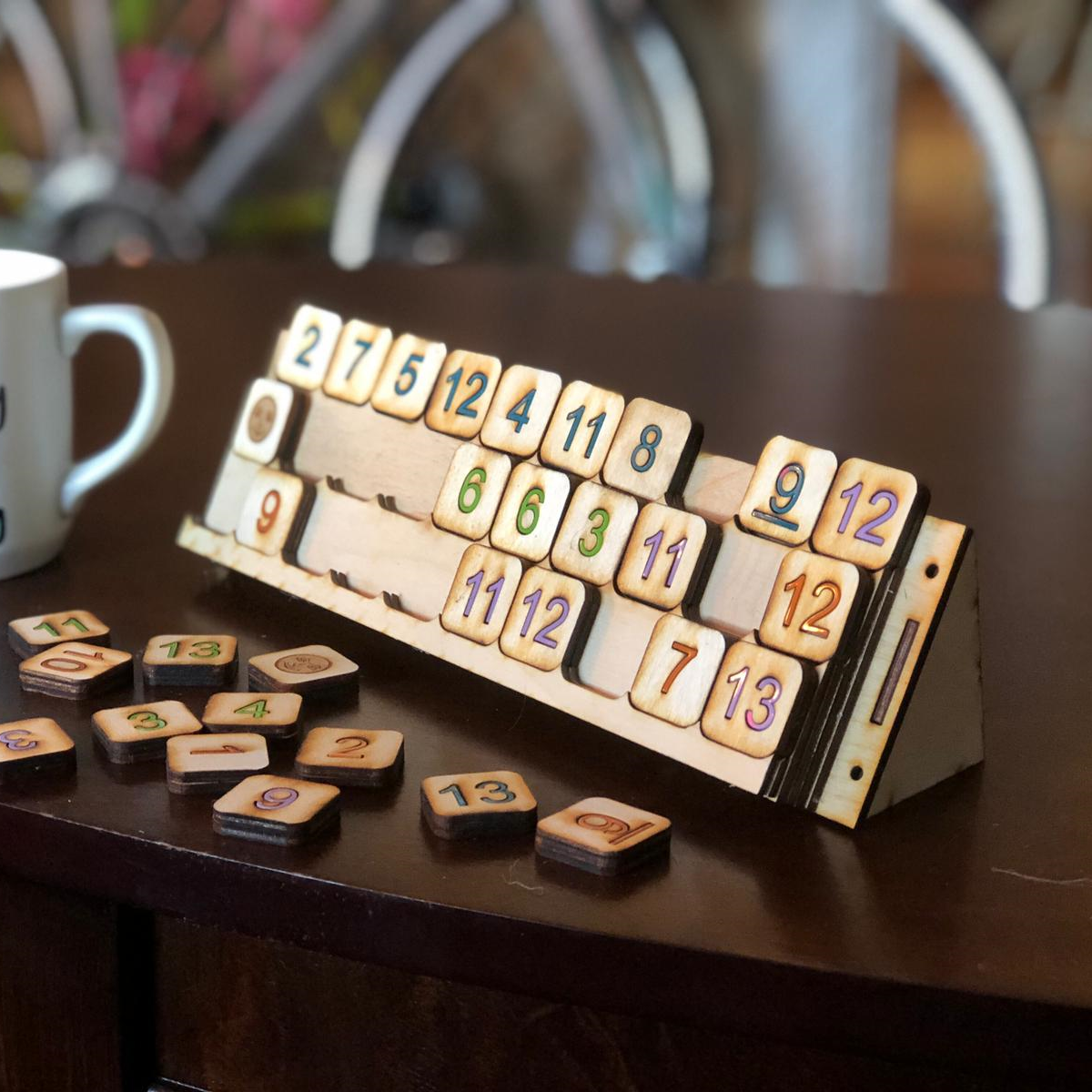 Lasercut Rumikub set
Personal Project
Rumikub has been one of my favorite games. It is a tile game revolving around puzzle solving and pattern matching. Each player draws tiles to start that they must play all of to win. To play a tile, players can either match them to a group of similar color forming a straight, or of different colors of the same number. Between turns, these groups can be shifted and shuffled, as long as no group consists of less than three tiles. The first person to play their tiles wins the round.
To create my own set for Rumikub, I used an Epilog Zing 40W laser cutter and scrap wood and acrylic sheets. Each tile was created with two layers - the back layer is a solid wood piece, and the front layer is a piece with a number cutout and filled with another cut acrylic piece. Choosing the acrylic material gave access to different colors. These two layers were joined wih glue to form the 104 tiles needed for the game.
Next, 4 stands were created for players to set their tiles on. These stands are assembled by the player using M3 screws and a T-slot to secure the legs of the stand. The stand itself consists of three shelves with "teeth" to hold the tiles in place. These shelves are also glued in place. The DXF files to make your own are attached!